About Us
Evermarch Logistics (S) Pte Ltd was initially established in 1979 as Evermarch Trading and Transport Company, and has 26 years of expertise in trucking cargoes between Singapore and West Malaysia. Throughout the years, Evermarch has built up a fleet of 22 trucks of various sizes. Daily, Evermarch has an average of 10 trucks delivering cargoes from Singapore to various destinations in Malaysia and likewise from Malaysia to Singapore.
With 26 years of experience in cross border freight management, Evermarch has been providing innovative logistic solutions to a wide range of industries and businesses. Our core business is to enhance an organisation with customised logistics initiatives, resulting in cost savings and efficient logistics solutions.
Some of the services provided by Evermarch Logistics (S) Pte Ltd include:
Cross border freight management
Consultancy on customs & trade documentation
Warehousing & Distribution
Courier
Mover Logistic
Lorry / Truck
Malaysia Transport
Factory Moving
Home Moving To Malaysia
Singapore to Kuala Lumpur/ Penang
Transport & Land Freight
Transportation To Malaysia
Warehouse Facility For Transit Cargo
Our Services
Testimonials
"We have made the right decision choice and are highly appreciate the dedicated efforts and services in doing well for our Company."
Thank You!
O S K METAL (S) PTE LTD
ISO 9001 Certified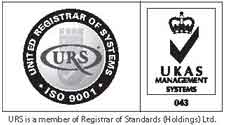 Copyright © 2022 Evermarch Logistics (S) Pte Ltd. All rights reserved.