Distribution & Consolidation

Besides Warehousing, we provide our customers the service of distributing their products to all areas in Singapore and West Malaysia.
Through the many years of developing the retail distribution channel, Evermarch has established a strong distribution network to all the major shopping malls in West Malaysia. Do consult us if you have products going into these retail outlets.
If your company is based out of Singapore and Malaysia but purchase products that are from these two countries. Evermarch is also able to consolidate and ship them to anywhere in the world for you.
Our Services
Testimonials
"We have made the right decision choice and are highly appreciate the dedicated efforts and services in doing well for our Company."
Thank You!
O S K METAL (S) PTE LTD
ISO 9001 Certified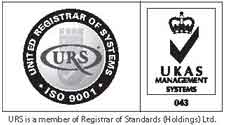 Copyright © 2022 Evermarch Logistics (S) Pte Ltd. All rights reserved.