Other Services

Special express delivery
If you have regular shipments that are extremely time sensitive, we provide special express delivery from Singapore to Kuala Lumpur within 7 hours and vice-versa.
Home moving to Malaysia
We work with our partners and provide full relocation services from Singapore to West Malaysia.
Factory Moving to West Malaysia
Evermarch has also been involved in moving heavy machinery and equipments from factories relocating to West Malaysia.
Our Services
Testimonials
"We have made the right decision choice and are highly appreciate the dedicated efforts and services in doing well for our Company."
Thank You!
O S K METAL (S) PTE LTD
ISO 9001 Certified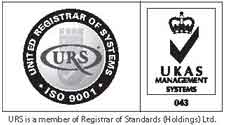 Copyright © 2022 Evermarch Logistics (S) Pte Ltd. All rights reserved.