Cross Border Freight Management
If your business is based in Singapore or West Malaysia. Chances are, you require some form of cross border freight management between both countries.
This is where Evermarch can add value to your operations.
Our effective logistics procedures combined with software solutions, help our customers maximize operation cost savings.
Moving cargo from Singapore into West Malaysia requires a significant amount of product knowledge and coordination.
1) documentation to the authorities. ( Singapore Customs and Malaysia Customs)
2) Warehouse and distribution
3) Coordination and communication between buyer and seller for accurate and on time delivery.
At Evermarch, we have online access to the authorities and this accelerates the seamless processing of the correct documentation for your cargo.
At Evermarch , we use cutting edge logistics software to ensure your cargoes are accounted for and delivered on time.
At Evermarch , we minimize the hassle of you coordinating your goods delivery so you can focus on important key business functions.
At Evermarch , we give you specialized reports that enable you to manage your stock levels and minimize wastage of obsolete stocks
Some industries that Evermarch currently serve are listed below
Manufacturing (Raw materials from Singapore into factories Malaysia)
Retail distribution (sports and active lifestyle related products, warehouse and direct delivery to shopping malls)
Food ingredients/seasoning
Machinery for manufacturing
Furniture and fittings
Electronics
Medical supplies
Safety Equipments
Do consult us for an in depth understanding of how we can be of service to your cross border freight management needs.
Our Services
Testimonials
"We have made the right decision choice and are highly appreciate the dedicated efforts and services in doing well for our Company."
Thank You!
O S K METAL (S) PTE LTD
ISO 9001 Certified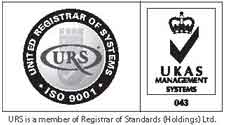 Copyright © 2011 Evermarch Logistics (S) Pte Ltd. All rights reserved.