Custom Duty Expertise
Pay the right custom duty with our expertise
With 30 years of experience and knowledge working with the Singapore and Malaysia customs, handling cross border trucking service, we certainly can advise you on the most cost efficient way of trucking your goods to Malaysia.
Different goods for different industries/usage require different custom taxes. For example, if you are transiting to Thailand via Malaysia or if you are sending your goods up to Malaysia for Exhibition purposes, it could be tedious and costly if your service provider is not experienced enough.
We have handled many different kinds of custom duty requirement including amount in excess of SGD$1 million!
With Evermarch Logistics (S) Pte Ltd, you can rest assured these will be well covered. You can give your full attention to your business, while we take care of your Trucking needs.
You can find out more about Malaysian custom duties charges for your goods by clicking here to request for more information.
Our Services
Testimonials
"We have made the right decision choice and are highly appreciate the dedicated efforts and services in doing well for our Company."
Thank You!
O S K METAL (S) PTE LTD
ISO 9001 Certified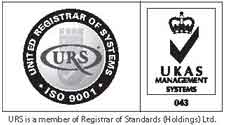 Copyright © 2022 Evermarch Logistics (S) Pte Ltd. All rights reserved.